Organisations are now-a-days rapidly realigning their operations considering digital advancement, in order to meet the business challenges and seize new growth opportunities. The business's requires to manage its finances, audits, legal compliances, capital, internal regulations, corporate governance, by way of digital requirements. One cannot afford to neglect any of these areas; therefore the requirement of Virtual CFO services has come into picture.
The business owners often get misled in their vision for growth towards ensuring compliance and finances issues. The present requirement of the market suggests supreme mentors and coaches, hence, VCFO Services have become prevalent guiding for MSMEs, Startups, and Large Enterprises. Today, Virtual CFO is acting as an umbrella solution for managing business challenges and boosting business growth.
Who is the Virtual CFO?
A Chief Financial Officer (CFO) is included in the top management of a company who is mainly responsible for the company's financial growth, generating financial reports, managing financial risk, and making strategic decisions. The VCFO is a mentor for an organisation who is directly accountable to an organisation's stakeholders. A virtual CFO may suggest and guide the company with advanced tactics to make it more profitable and achieve its business goals.
Virtual CFO Services helps businesses with comprehensive solutions to complex business problems. Companies such as Micro Small & Medium Enterprises (MSME), start-ups, and small and medium-sized enterprises (SMEs), find it difficult to hire a VCFO due to lack of resources. As an option, the businesses use outsourced Virtual CFO services to improvise their performance in order to make operation smooth and affordable.
When to hire a Virtual CFO?
The job of a VCFO is more strategic and value-focused. As the business grows, the role of the virtual CFO becomes most relevant in order to support the regulatory environment, business growth and provide professional advice. The company requires much more detailed disclosures, industry comparisons, and improved corporate governance for the external stakeholder management, hence the virtual CFO also helps in all regulatory compliance and look into the tax matters as well. In addition, they maintain budget pressures, robust reporting mechanisms to track business results, and internal team coordination challenges.
Virtual CFO will help and resolve all the issues which the team faces by eliminating the sources of financial and ensuring the accounting records are reliable. In addition, the outsourcing of virtual CFO services will not just be for managing the finances, they also work as a coach to businesses. The Virtual CFO helps the board of directors in decision-making, evaluating business opportunities, and providing guidance to promoters for business growth.
The growth of Start-ups and MSMEs requires seasoned finance professionals to manage the finances as they are in developing stages. Therefore below is the importance of virtual CFO services for MSMEs and Startups:
Virtual CFO for MSMEs
Micro, Small, and Medium enterprises (MSMEs) are playing a large part of the Indian economy and have got a special focus. The post-COVID period is the golden era of MSME in the country, especially those involved in the manufacturing and service sectors. However, a lot of MSME businesses fail despite high abilities due to lack of industry experts or mentors, poor financial management, and lack of decision makers. A virtual CFO Services identifies the problems effectively by guiding them with professional advice and also with industry-specific financial suggestions. Therefore, by outsourcing virtual CFO for management responsibilities, the company can mainly focus only on its main business operations. The VCFO supports them with the success-based model.
VCFO for Start-ups
The concept of a virtual CFO is advanced and unique which is trending due to the increase in competition and advancement of digitalisation in the business. This can be more challenging for start-ups to stay relevant in the market. Therefore, hiring a virtual CFO support is more important for a developing organisation. When a start-up hires a Virtual CFO Service, it gains access to a knowledgeable and experienced CFO professional in the comparative market. Most start-ups are now moving forward with Outsourced CFO Services to grow extensively in the market.
Functions of VCFO services
There are several roles/functions performed by the virtual CFO, some of them are stated as under:
Internal Regulations
Virtual CFOs can assist in providing financial information to the board of directors, or potential investors. They help in investor presentations, financial reports, and projections. Virtual CFO is involved in board meetings, providing financial insights and answering questions related to the company's growth and financial performance.
Debt Management
A virtual CFO assesses and manages financial risks that the business may face. Virtual CFO implements internal controls, risk management frameworks, and insurance policies to safeguard the company financial interests. They also identify the potential risks, such as market volatility, regulatory changes, or credit risks, and develop strategies accordingly to mitigate them.
Financial Evaluation
Virtual CFOs are responsible for analysing and preparing financial statements, balance sheets, including income statements, and cash flow statements. They ensure accuracy, compliance with accounting standards, and provide meaningful insights for the company's financial performance.
Forecasting Income
Effective cash flow management is crucial for the financial health of a business. A virtual CFO helps monitor and manages receivables and payables, analyse cash flow patterns, and develops strategies to optimise cash flow. They may also provide recommendations on cash flow forecasting, capital management, and liquidity management.
Mergers and Acquisitions Support
If the business is considering Mergers and Acquisitions activities, then a virtual CFO can provide expertise in financial due diligence, deal structuring, and valuation of the company. They may work alongside legal and financial advisors to assess the financial implications of potential acquisitions and collaborations.
Funding and Capital Structure
Virtual CFOs assist in capital structure decisions and fundraising activities. They help in evaluating different funding options, such as equity investments, debt financing, or grants, and support in the preparation of investor presentations or funding proposals. They also provide guidance on optimising the capital structure to achieve the right balance between equity and debt.
Financial Systems and Technology
A virtual CFO may advise on financial systems and technology to improve efficiency and accuracy. They can help select and implement financial management tools, accounting software, and automation solutions. They may also provide training and support to the finance team on using these systems effectively.
Cost Management
Virtual CFOs analyse and optimise costs within the business. They conduct cost analyses to develop cost reduction strategies, identify areas of inefficiency, and implement cost control measures. They may also negotiate with suppliers, review pricing strategies, and identify opportunities for cost savings or process improvements.
Benefits for having Virtual CFO Services
There are several benefits for having VCFO services, some of them are mentioned below:
Accurate Budgeting and Accounting: A strong planned Budgeting ensures the company maintains healthy profit. Virtual CFO also helps in determining the amount of money required by combining the cost and revenues.
Decision Making: Virtual CFO involves in the decision-making of the company that ultimately leads to business profit and growth. It analyses the operations and finances of the company by identification of key operational indicators.
Improve Profitability: Virtual CFO services monitor the resources and save your company from any sort of wastage. A well-planned and executed strategy boosts the overall productivity in the company.
Risk Assessment: Virtual CFO identifies the potential risks and provides solutions to curb the level of risk that can influence business over the long time and improve the business opportunities.
Growth Strategy Mentor: The virtual CFO evaluates and suggests growth strategy. The virtual CFO creates a suitable market strategy, improvement plan, and advanced idea in order to recognize when financing is required in the business.
Success Focused: The virtual CFO frequently tracks and evaluates factors such as distribution, production, cash flow, sales and inventory levels of the business. Virtual CFO keeps an eye on the current market and financial condition and works continuously on a success-based model.
Help in valuations: Business Valuations of Assets, Liabilities, and securities recognize the market equity value instruments, debt instruments, and derivatives issued by government agencies, financial institutions, and corporate organisations.
Procedure for opting Virtual CFO services
The procedure for engaging virtual CFO services can vary depending on the specific provider and the needs of your business. However, here are some general steps you can follow:
Assess Your Business Needs
Begin by assessing your business's financial needs and goals. Determine what specific areas of financial management and expertise require assistance with. This could include financial strategy, budgeting, financial reporting, cash flow management, or any other relevant areas.
Research and Identify Virtual CFO Providers
Research virtual CFO Service providers to find those that specialise in the areas aligned with your business needs. Look for providers with experience in your industry and positive reviews or testimonials from their clients. Consider factors such as their expertise, services offered, pricing models, and availability.
Initial Consultation
Contact the virtual CFO providers you are interested in and schedule an initial consultation. This consultation is an opportunity for you to discuss your business needs in detail and for the virtual CFO provider to understand your goals, challenges, and expectations. Be prepared to share relevant financial information about your business.
Proposal and Agreement
After the initial consultation, the virtual CFO provider should provide a proposal outlining the scope of services, deliverables, timelines, and pricing. Review the proposal carefully, ensuring it aligns with your expectations. Once you are satisfied, formalise the engagement by signing an agreement or contract that clearly defines the terms and conditions of the virtual CFO services.
Onboarding and Information Exchange
At this stage, you will give the virtual CFO access to relevant financial and operational information about the business. This includes financial statements, accounting software access, industry data, and other information as required for them to understand business's financial position and objectives.
Collaboration and Communication
Establish clear lines of communication with the virtual CFO. Determine how frequently you will have meetings or updates, and what channels of communication you will use (e.g., email, video calls, project management tools). Regularly share financial data and information to keep the virtual CFO informed about the business's performance and changes.
Execution of Services
The virtual CFO will start executing the agreed-upon services based on the scope defined in the proposal. This may include financial analysis, reporting, strategic guidance, cash flow management, or any other services as per your requirements. They may provide ongoing support or work on specific projects, depending on the agreed-upon arrangement.
Review and Feedback
Regularly review the virtual CFO's work and provide feedback on their performance. Address any concerns or questions you may have promptly. Open and transparent communication will ensure that the virtual CFO's services are aligned with your expectations and goals.
Evaluation and Adjustments
Periodically evaluate the effectiveness of the virtual CFO's services in meeting your business's financial needs. Assess the impact of their expertise on your financial performance and growth. If necessary, discuss adjustments or modifications to the services to better align with changing business requirements.
How does a Virtual CFO assist you?
Virtual CFOs offer a range of services tailored to the specific needs of their clients. Some common services provided by virtual CFOs include:
Financial Planning and Reporting: Virtual CFOs help businesses develop financial plans, forecasts, and budgets. They also prepare and analyse financial statements, including income statements, balance sheets, and cash flow statements. They ensure accuracy, compliance with accounting standards, and provide meaningful financial insights.
Cash Flow Management: Virtual CFOs assist in managing and optimising cash flow to ensure the business has sufficient liquidity. They analyse cash flow patterns, monitor receivables and payables, and provide strategies for improving cash flow management.
Strategic Financial Advice: Virtual CFOs act as trusted advisors, providing strategic financial guidance to business owners and management. They help with growth strategies, investment decisions, and financial risk management.
Cost Reduction: Virtual CFOs conduct cost analysis to identify areas of inefficiency and recommend cost-saving measures. They help optimise negotiations with vendors, expenses, and improve overall cost-effectiveness.
Fundraising Structure: Virtual CFOs also helps in fundraising activities such as negotiating with investors, securing loans, or preparing for an initial public offering (IPO). They help determine the optimal capital structure for the business.
Technology: Virtual CFOs help in business implementation and also in optimising systems and software. They provide recommendations on accounting software, automation tools, and process improvements to enhance efficiency and accuracy.
Why to choose Startup Fino as your Virtual CFO?
Hire Us as your Virtual CFO for:
The benefits of virtual CFO services include cost savings as in comparison to hiring a full-time CFO. It provides access to specialised financial expertise, scalability, and flexibility. Virtual CFO will work with businesses of all sizes, from startups to any established companies, across various industries.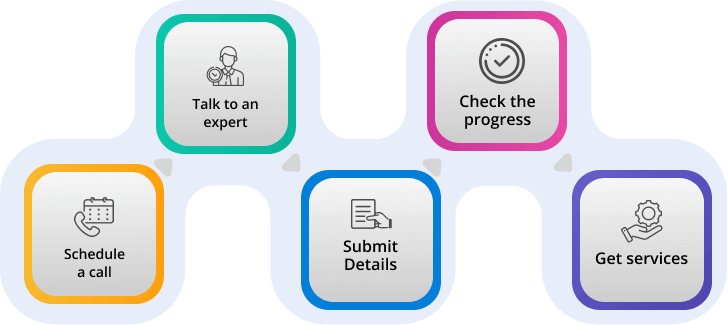 Startupfino provides a one-stop solution to all business needs and ensures growth consistently. Startupfino has a pool of professionals with rich industry experience that provides virtual CFO services. Our virtual CFO will help you manage your finances, create budgets and monitor your tax liability.